2nd Anniversary Celebration

of Website Launch
It is with great pleasure that we announce the beginning of the second-anniversary celebration of our website launch and we are proud to hold a big sale at CAEassistant Group. You all can now enjoy up to 50% discount on all products during 15 days of celebration from ….. to …… 2021. We are continually looking for ways to serve you better and improve your shopping experience. We appreciate your business and thank you for your trust in our products and services.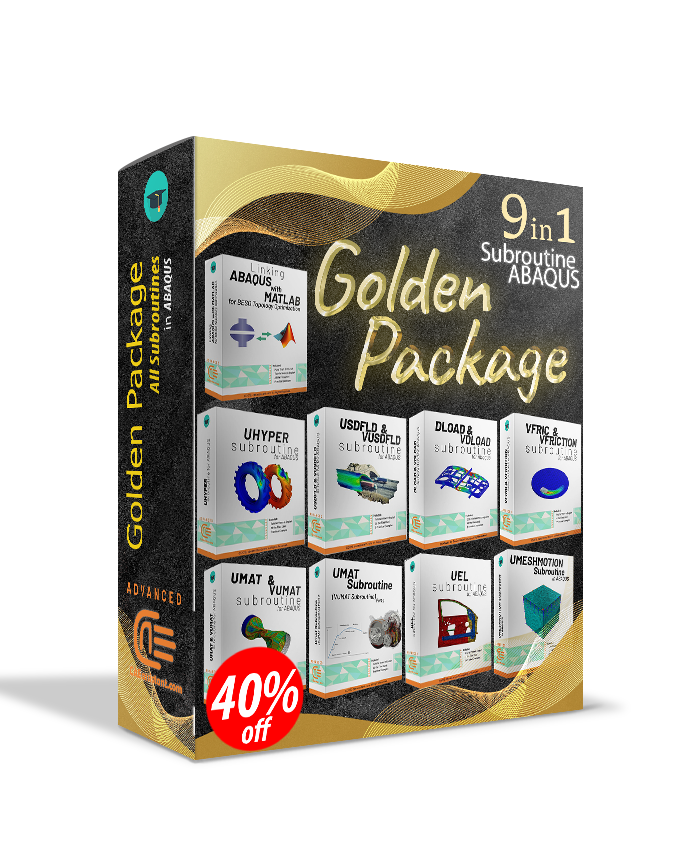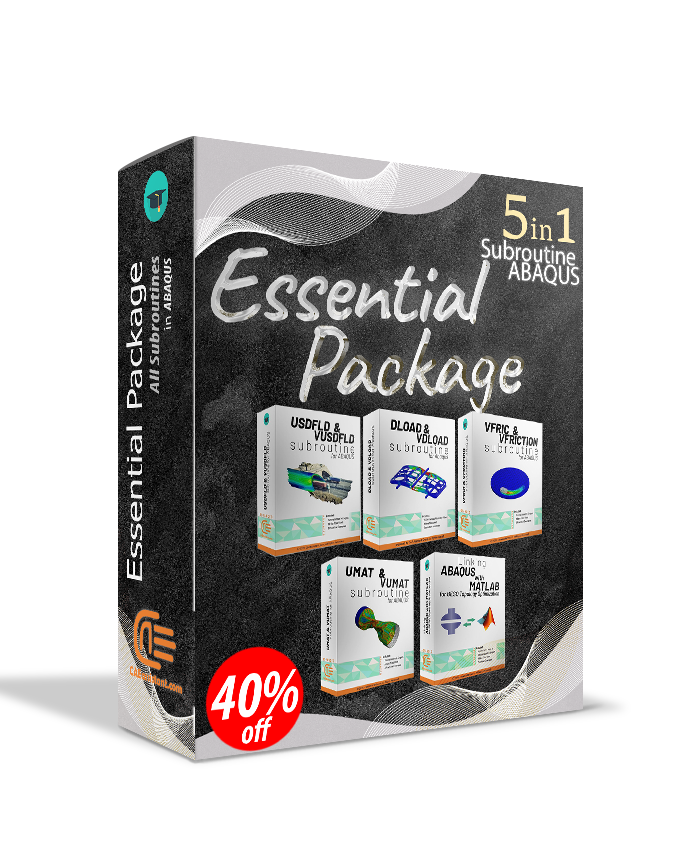 If you want to write the most basic and important subroutines in Abaqus software and answer your needs for defining the complex properties of materials, complicated types of loads, advanced types of frictional contacts, defining properties based on different variables, we suggest you the "Essential Package".
In this package, you can get comprehensive training of the following very useful four subroutines at a lower cost. In this package, more than 9 hours of practical training in the form of videos, PowerPoint and workshops are provided.
During the years of our activities, many students and professors have received these 5 practical packages from us, and we decided to offer this popular package in the form of the "Essential Package" at a reasonable price.
We assure you that by providing this package, you will be answered to how to define the properties of complex materials or complex loads and contacts very quickly and will save you a lot of time.
 1- Introduction to VFRICTION and VFRIC Subroutines in ABAQUS 
2- DLOAD Subroutine and VDLOAD Subroutine in ABAQUS
3- UMAT Subroutine (VUMAT Subroutine) introduction
4- Introduction to USDFLD and VUSDFLD Subroutine
As a professional Abaqus user, you have probably faced cases where you have to move meshes and elements during analysis. For example, there is such a need in the wearing process. In addition, to define the properties of materials based on advanced theories of elasticity or plasticity, you need programming within the software. Sometimes you may need to model different types of cohesive or many types of composite materials based on various methods of composite damage.
In all these cases, be sure that the professional package will answer you. This package is designed and prepared for you who are professionals and work on the edge of knowledge topics in the field of mechanical engineering and damage mechanics.
Sometimes you may need to use user-defined elements and change element configuration based on theories that you are using; for instance, it is needed to add more integration points in elements. In this case, you can use the UEL package in the "Professional Package".
1- Advanced UMAT Subroutine (VUMAT Subroutine)
2- Introduction to UEL Subroutine in ABAQUS
3- UMESHMOTION subroutine in ABAQUS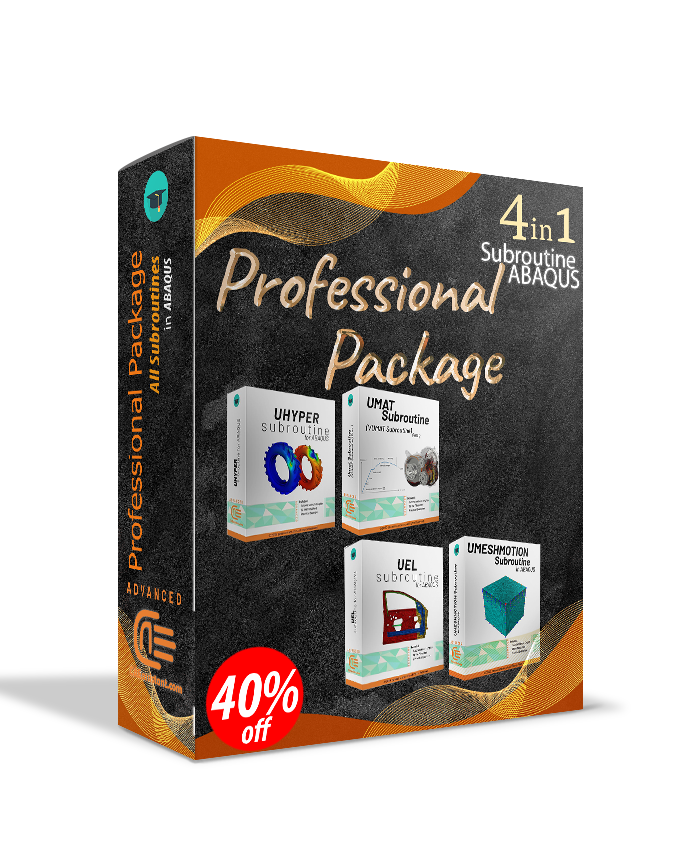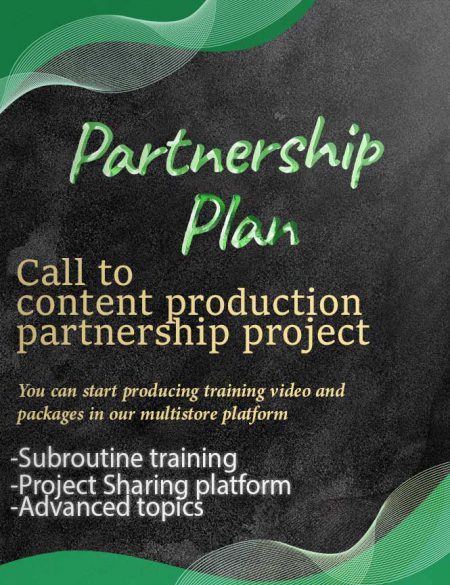 The mission of the CAEassistant team is to train and facilitate working with finite element software to increase software ability to define problem features by users. Without user coding, finite element software cannot analyze completely and accurately what happened in the real world.
We are looking for participants who will accompany us in carrying out this mission and will cooperate with us in compiling rich training content on the fascinating and complex mechanical problems of the day.
Content creators on the CAEassistant website must meet the criteria for advanced content production and have already got enough scores for training. To get acquainted with the details of how to engage in this profit-sharing program, which will be launched on our multi-store platform soon, please fill the following form.
We responded to your request quickly. Join us to bring your valuable teachings to the world.