What is the absolute penetration tolerance?
You must login to post comments
This option is only available for the augmented Lagrangian surface behavior (see Figure 1), and you can set this parameter through the GUI (see Figure 2). It will help with some convergence issues in some cases. The absolute penetration tolerance is called HCRIT in the ABAQUS documentation keyword "*CONTACT PAIR".
When a point of slave surface must penetrate at a certain distance to the master surface, this parameter must be equal to that distance.
Figure 1: Augmented Lagrangian behavior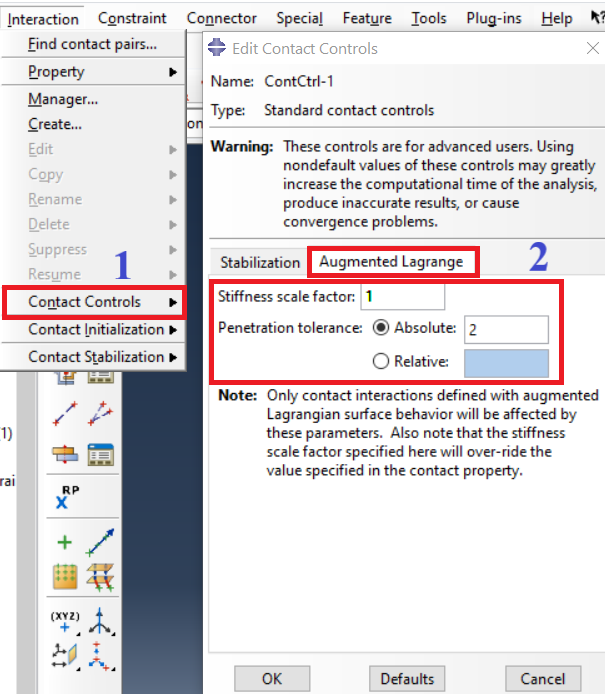 Figure 2: set the HCRIT through GUI
You must login to post comments
Your Answer
Please login first to submit.