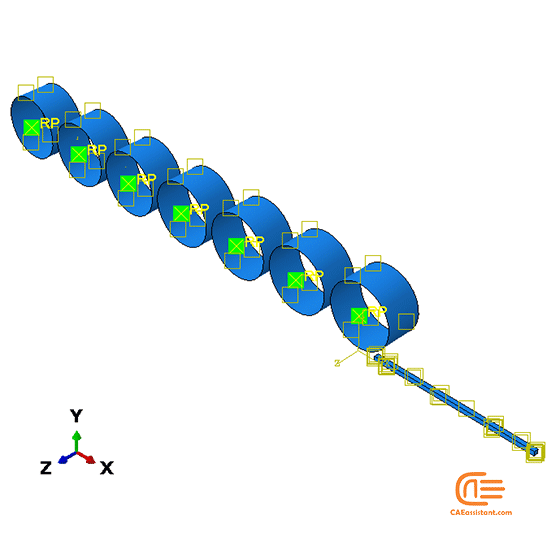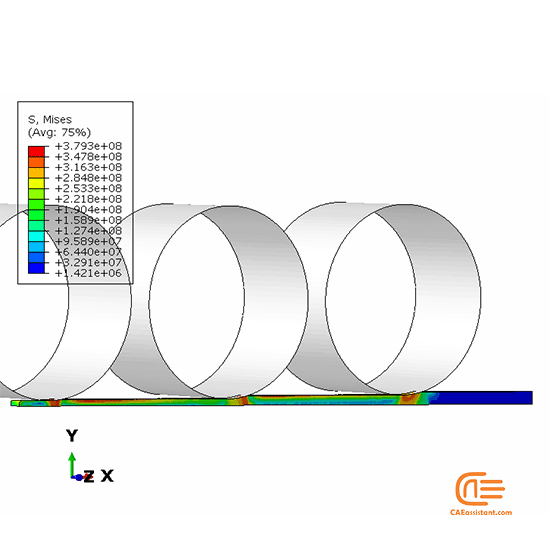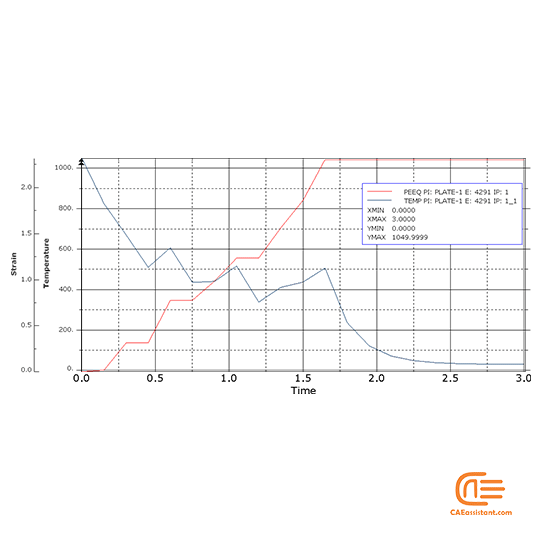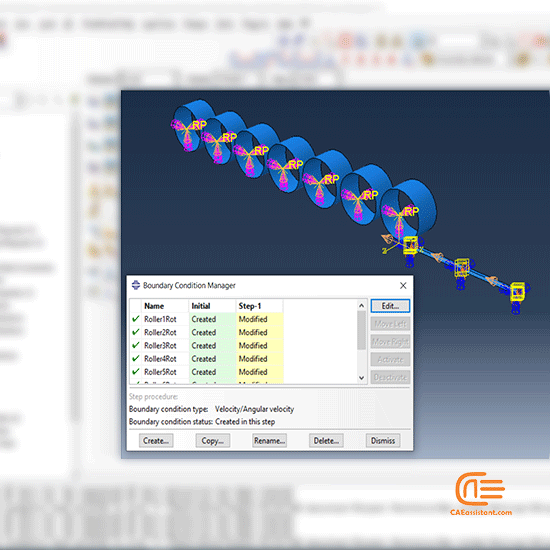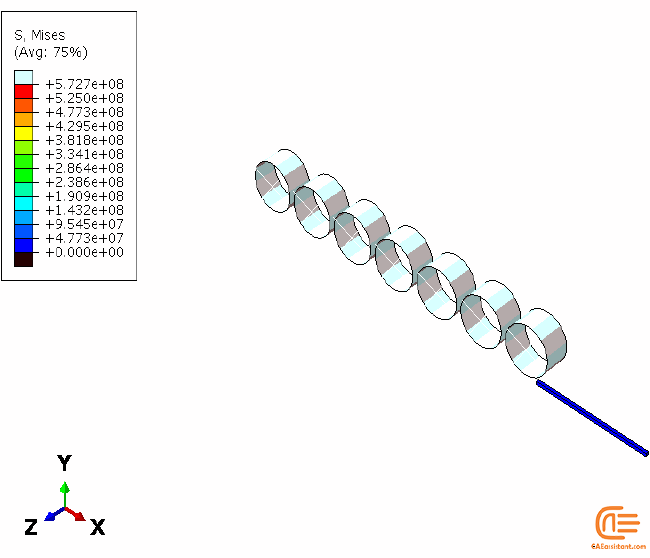 Simulation of hot rolling seven-step slab in 2D plan strain and 3D
Customer project carried out by CAE Assistant team
In this project, the simulation of a seven-step hot rolling process of a slab is investigated. In this process, the rotational speed of the rollers, angle of bite, strip slip and friction and all temperature boundary conditions, radiative heat transfer, convection , and preheating process are investigated.
Keywords: Dynamic, Explicit, Coupled Temp-disp, Rolling
| | |
| --- | --- |
| Type of Model | 3D, 2D Planner |
| Solving Method | Dynamic, Temp-disp, Explicit |
| Materials | Steel |
| Provider | CAE Assistant Team |
Simulation of hot rolling seven-step slab in 2D plan strain and 3D
Customer project carried out by CAE Assistant team
For this project, two-dimensional and three-dimensional simulations have been carried out and a graph of some results including strain, temperature, etc. has been extracted and shown in this section.
Keywords: Dynamic, Explicit, Coupled Temp-disp, Rolling
| | |
| --- | --- |
| Type of Model | 3D, 2D Planner |
| Solving Method | Dynamic, Temp-disp, Explicit |
| Materials | Steel |
| Provider | CAE Assistant Team |