Sometimes you may need to run several analyses on your Abaqus model. Therefore, you may change some parameters and create different jobs. I mean, you need to run multiple Abaqus jobs. It could take a lot of time, and you may prefer to run all of the jobs when you are not using your computer, like during the night. In this article, we will present comprehensive and graphical step-by-step instructions through that. The computer will be turned on automatically even if it has been turned off. Follow this useful article to learn more about Abaqus jobs and creating an Abaqus batch file.
1.

Generating .inp files

After changing any parameter of your model, create a job and then in Job Manager window, instead of selecting Submit, just press Write Input: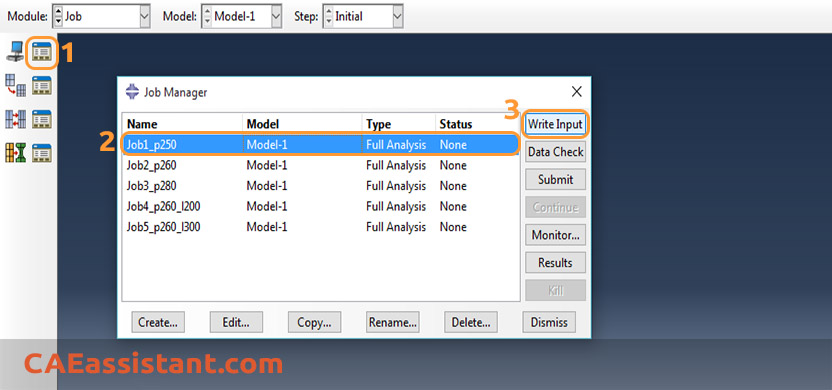 Repeat that for every job you defined.
Now, you can find as many .inp files in the Working Directory as jobs you defined before:


2.

Creating a customized batch file for Abaqus jobs
Read more
You must log in to read the rest of this article. Please log in or register as a user.