You can use suspend command in a command prompt window (CMD) from the same directory from which the job was submitted. To do that more easily, follow this instruction:
1. Going to the work directory
Open the folder of your current work (where .inp and other during-analysis files are written).
2. Running CMD
As you hold SHIFT key, right click on any empty space of your explorer window and select Open Command window here: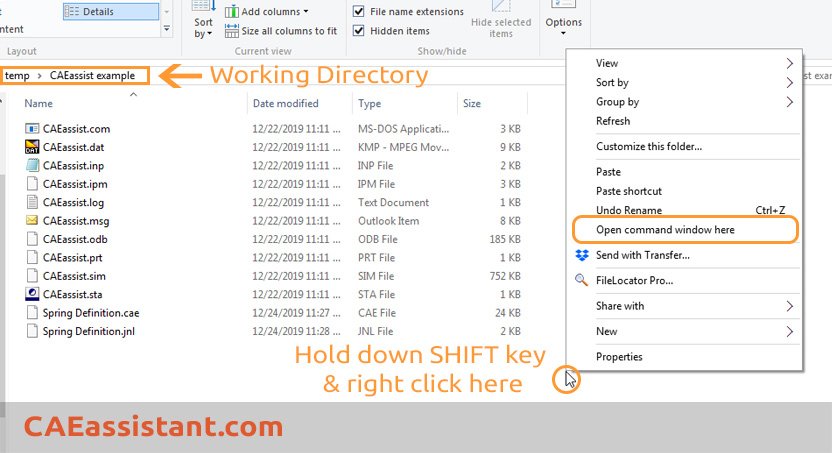 In the newer versions of Widows 10, PowerShell is introduced in place of CMD. Therefore, you should select Open PowerShell window here instead.
3. Entering the "suspend" command
Type this command to suspend the job execution. If the name of job submitted is "CAEassist", you should type:
Abaqus job= CAEassist suspend



And press Enter.
This allows you to review matters and check weather continuing the analysis by Abaqus solver or not. A suspended job can be continued by using the option resume:
Abaqus job= CAEassist resume
However, if you then decide to terminate the job completely, use the option terminate instead:
Abaqus job= CAEassist terminate
A run can be terminated using terminate option without having to suspend the job in the first place. This option is also available graphically in Job Manager window too:


You must login to post comments
Your Answer
Please login first to submit.