I am looking for the position of maximum compression and tension stress. These values are reported on the rainbow spectrum in visualization module but I need to know the places of them.
Matthias Lindenbauer

asked 4 years ago
last edited 4 years ago
You must login to post comments
Click on the Contour Options icon, or you can find that in menu bar: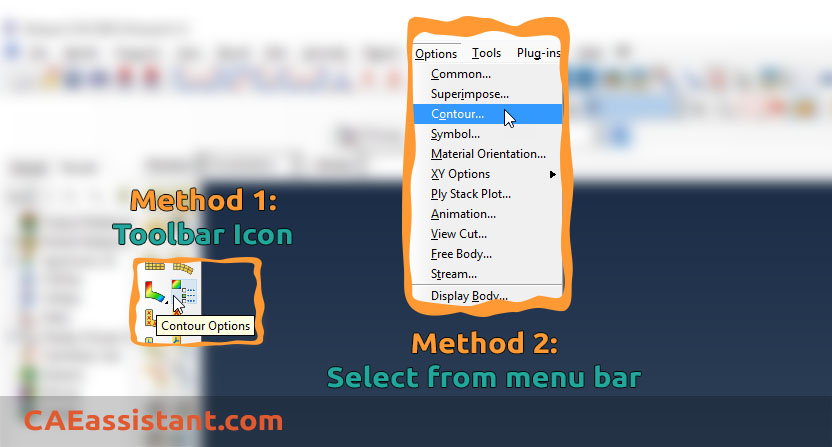 And in the dialog box which appears go to the Limits tab: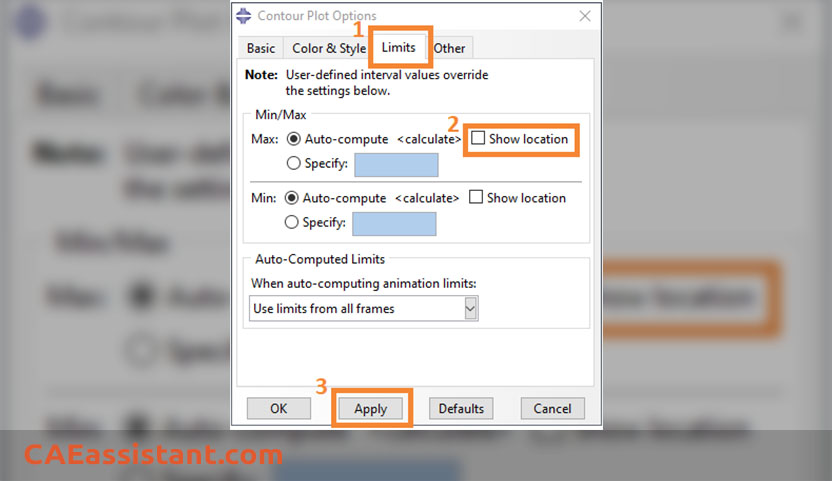 Check the boxes marked Show location for both/each of Max and Min values.
Click on Apply.
You must login to post comments
Your Answer
Please login first to submit.