Is that possible to display the results on a full model when we make use of the symmetry?
You must login to post comments
In the Visualization module, you can copy analysis results representing a repetitive portion of a model to visualize results for the entire model. To mirror results, you can select the coordinate system and up to three mirrors corresponding to the principal planes of the selected system: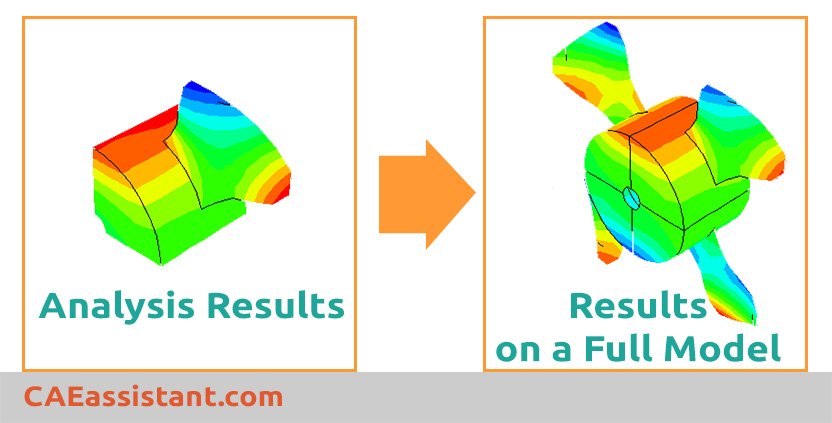 Mirrors are a visualization aid only. Any numerical representation of the results, such as the contour legend, indicates only the portion of the model that was analyzed.
In Visualization module, choose View > ODB Display Options…: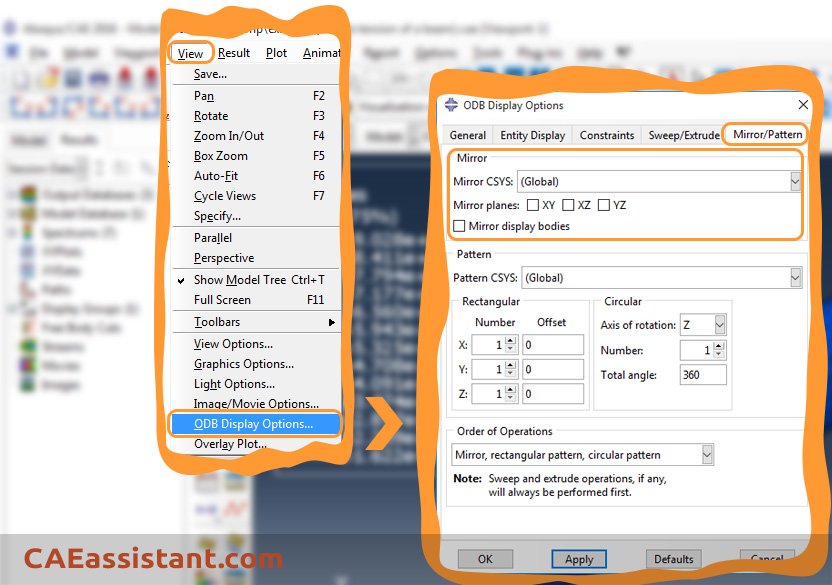 In the dialogue box, choose the Mirror/Pattern tab and tick the appropriate mirror planes. Then click on Apply.
The full model should be displayed.
You must login to post comments
Your Answer
Please login first to submit.