Hi,
If by node release you mean element deletion, you must first define a damage criterion and damage evolution in the Property module; then, select the STATUS variable from the Field output (see attached figure). If the stress reaches the damage criterion, the element and its nodes will be deleted.
If you need to know more, refer to the following link.
If your model is composite:
 https://caeassistant.com/product/damage-analysis-in-macro-modeling-of-composite-materials-in-abaqus/
otherwise:
https://caeassistant.com/product/fracture-in-abaqus/
Also, you can learn more from this one:
https://caeassistant.com/product/abaqus-for-beginners-structural-engineers-in-the-field-of-civil-engineering/#1645014588240-5a683fd1-bf10
I hope these links will help you.
Best wishes.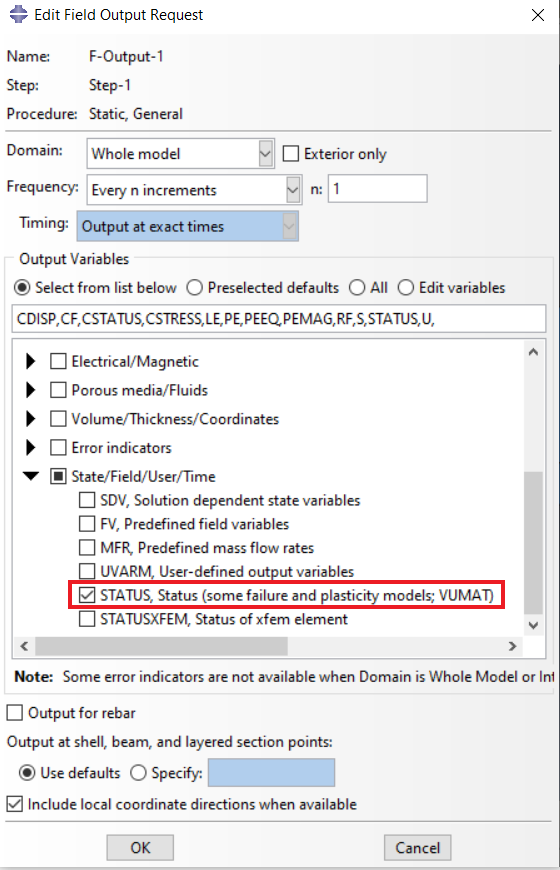 You must login to post comments
Your Answer
Please login first to submit.