Especially when you need to print your contoured model or want to use it in a document, this is important to capture a high quality picture, for example from your results in Visualization module or your assembly or your meshed parts. To remove/change default background color of Abaqus, follow these steps:
In any module, choose View > Graphics Options…: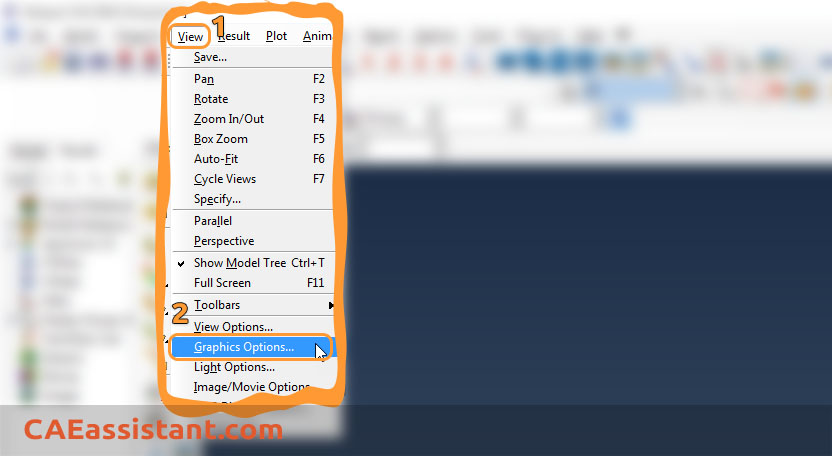 In the dialog box, notice the toggle buttons Solid and Gradient. Gradient will be active. Also, notice the colors marked (Top) and (Bottom). The default is Dark Blue at the top gradually changing to Silver Gray at the bottom.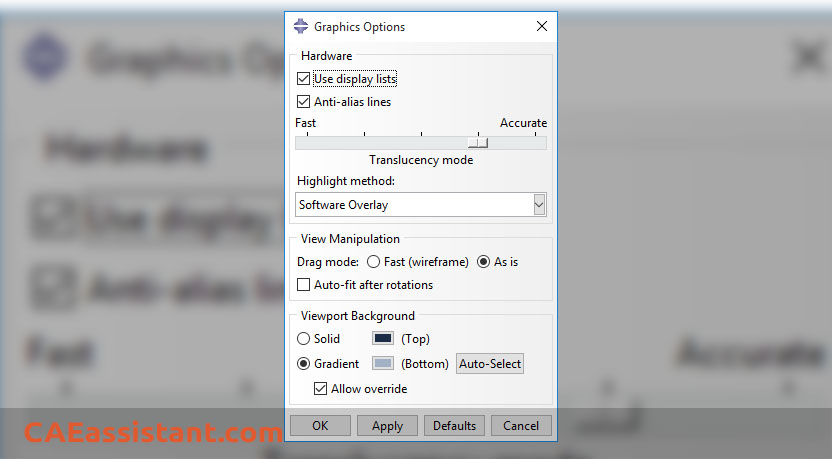 To change the color to be uniform click on Solid and then click on the (Top) button and choose the color from color palette. Click OK in both dialog boxes: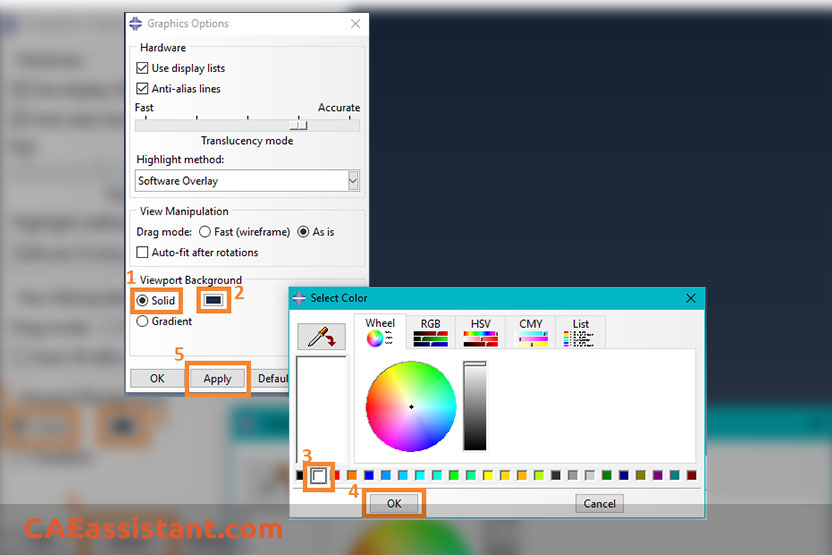 Here I select white as background color, which is really suitable when printing or using the picture of your model in presentations.
How can I display the beam section in the viewport?
How can I display multiple results simultaneously in different viewports?
How to change the size of the legend?
Go to the cantilever beam section in the Abaqus free course to get your answers in its videos and see practical example results compared to theoretical calculations.
I recommend to see this article to know more about graphical options in Abaqus:
You must login to post comments
Your Answer
Please login first to submit.