First, if you cannot see Views toolbar in Abaqus/CAE:

The toolbar must be activated. Select in menu bar:
View > Toolbar > Views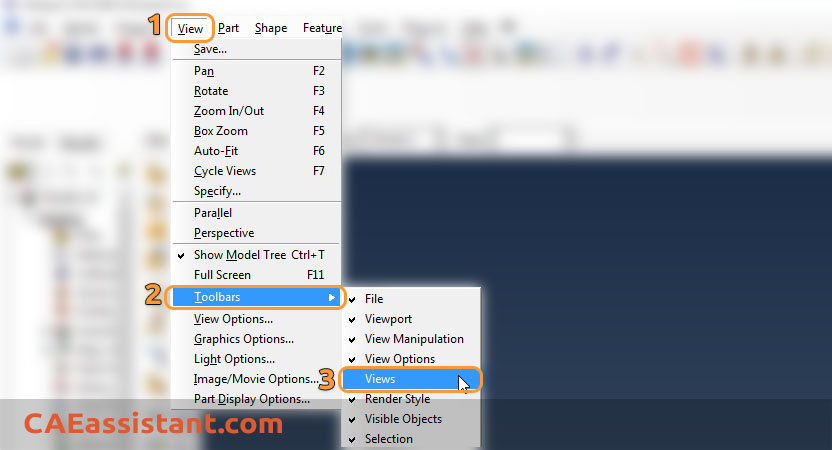 Now, to save a viewing position click on the last icon in that panel named as Save View.
In the dialog box appeared, choose User 1, select the toggle button Save current, and click on OK: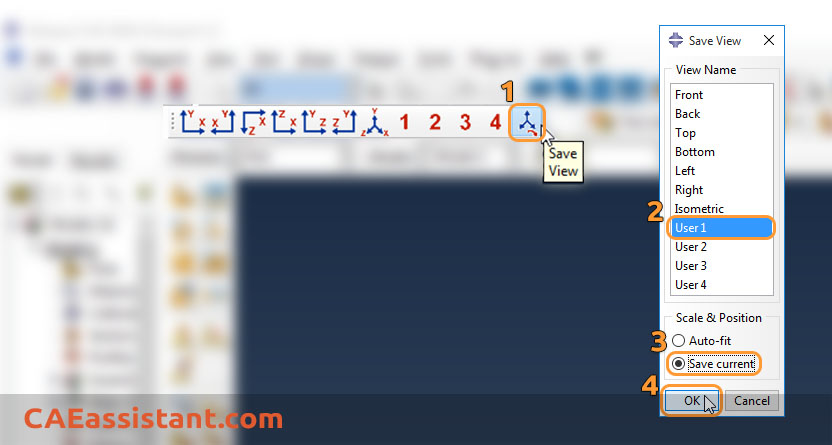 This will save your current view (zoom, angle of view), the way you see your model in viewport, as a View named User1. When you want to view your model as you defined before beneath User 1, just select 1 icon from View toolbar:

You must login to post comments
Your Answer
Please login first to submit.