When you modeled an incompressible material (Poisson's ratio=0.5 or Poisson's ratio>0.475) like rubber or any elements that have the letter "H" in their names like hyperelastic, you have to use Hybrid element formulation. Note that this formulation is only available in ABAQUS/Standard. See the Figure below; you can use a Hybrid formulation through the "Assign Element Type".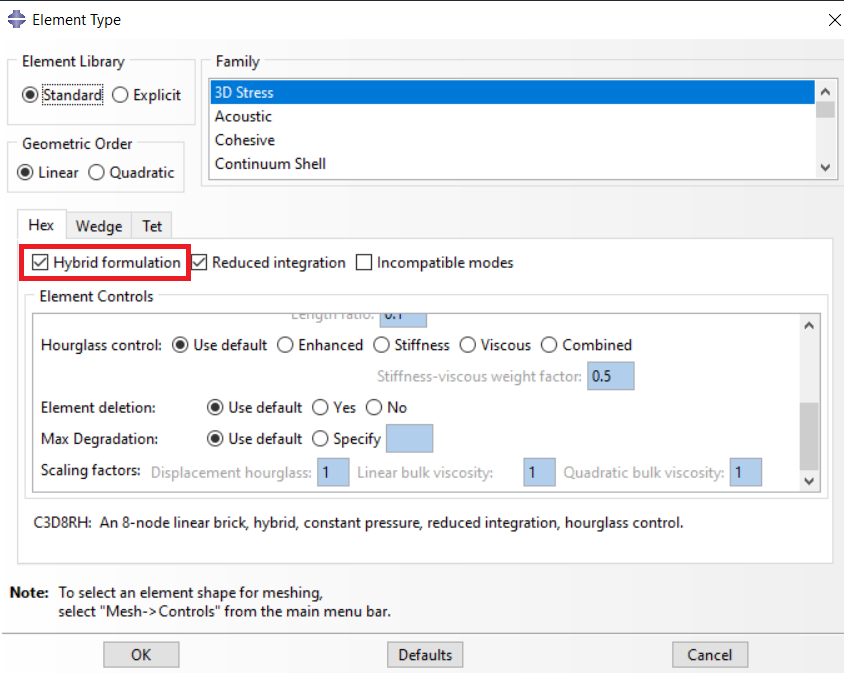 Hybrid formulation
You must login to post comments
Your Answer
Please login first to submit.