Generally, if a larger surface contacts a smaller surface, it would be better to have the larger one as master surface; however, if both surfaces have the same size, the one with the stiffer body (usually the rigid surface) should be the master. Note that the slave surface should have meshed more finely than the master. The master will have coarser mesh. Also, the master surface nodes can penetrate the slave surface but not the opposite (see Figure below).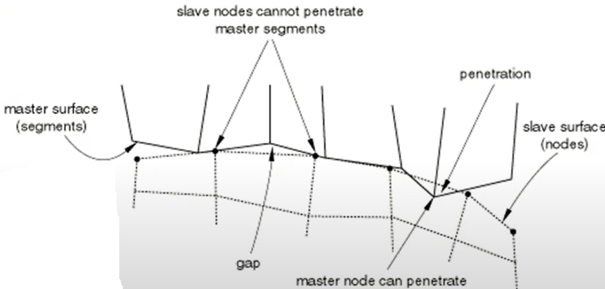 Position of the master and slave surfaces nodes
You must login to post comments
Your Answer
Please login first to submit.