You can open .inp file in Abaqus to have a sense of geometry, materials, etc. This is called importing. From the main menu bar, go to File > Import > Model. In the pop up window that appears, filter files as .inp file. Browse your .inp file and press OK: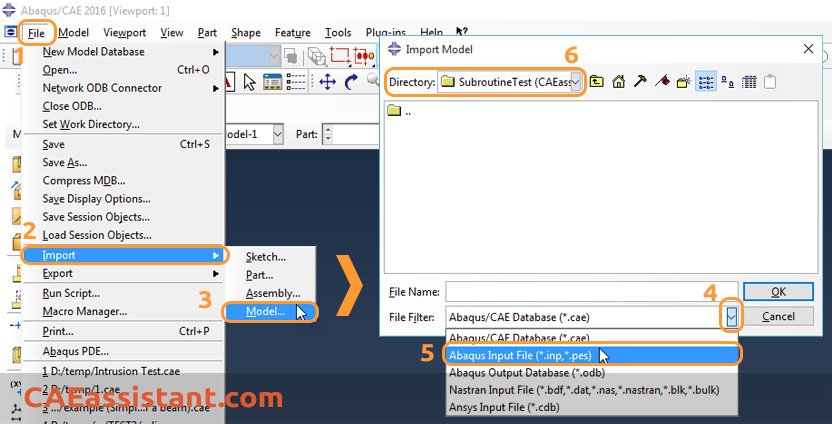 This will allow you to make changes to the model in Abaqus/CAE, though you lose the CAD (3D geometry) in this case. You can only make changes based on the mesh using this method.
Remember that importing just involves commands that Abaqus/CAE supports. There are many only Keyword commands that are not supported yet in CAE environment.
See also this Q&A:
How can I run .inp files in Abaqus to view the results?
Eager to hear from you…
Any complication or other questions? Feel free to comment here…
You can also send any new questions from the Questions and Answers page. Just find that blue Ask Question button at the top right corner…
You must login to post comments
Your Answer
Please login first to submit.