Hello,
Hope you are doing well. As you know, the acceleration means when we use the Explicit solver, and the analysis is time-related. So, to have acceleration variables in the history output, see the attached figure. Also, I suggest referring to the link below:
 https://caeassistant.com/product/abaqus-for-beginners-structural-engineers-in-the-field-of-civil-engineering/
I hope it will help you.
Best wishes.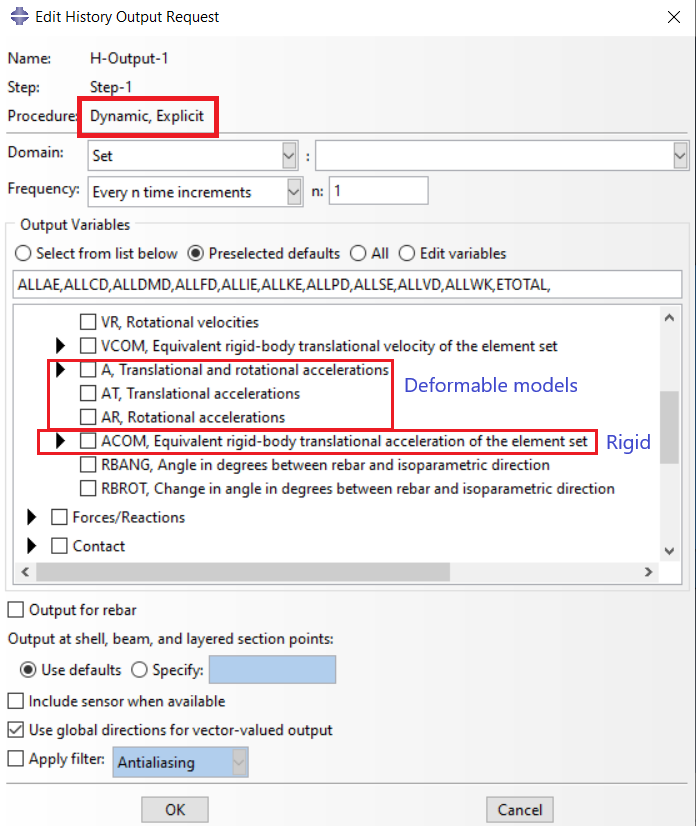 You must login to post comments
Your Answer
Please login first to submit.