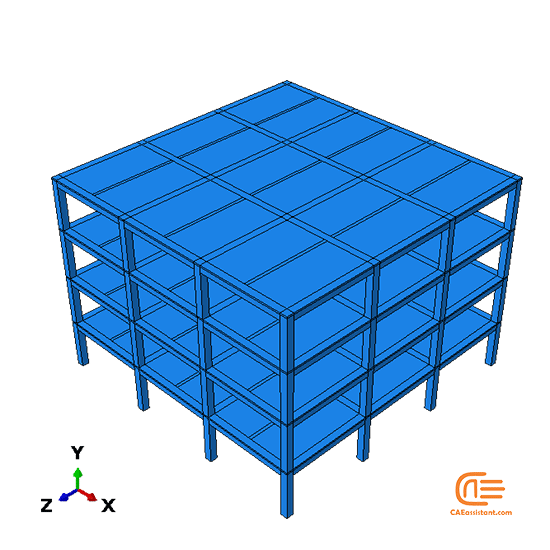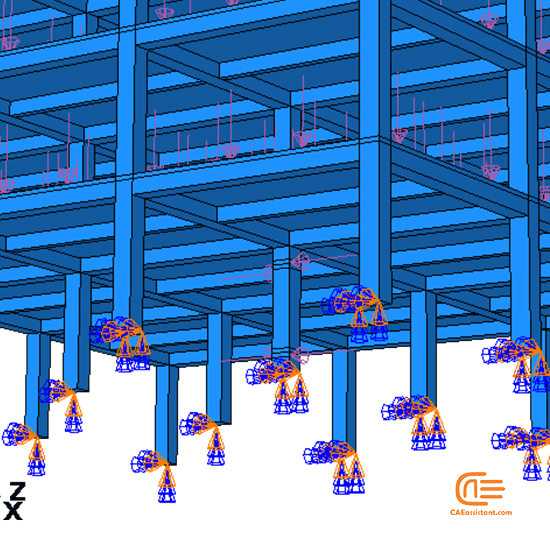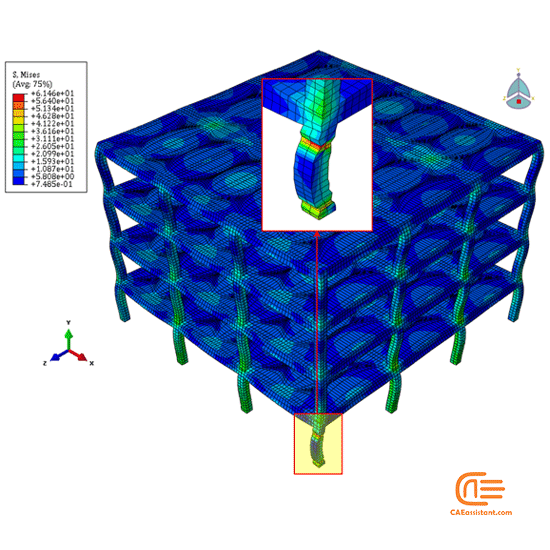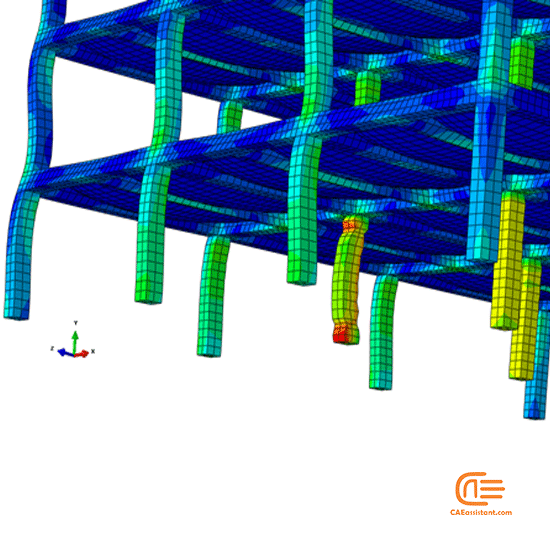 Progressive collapse simulation of Four-storey structure
Customer project carried out by CAE Assistant team
In this simulation, the progressive failure for a 4-storey structure has been investigated in various ways. For this purpose, the explosive effect on the structure as well as the failure conditions for all columns are obtained by critical conditions.
Keywords: Composite, laminate
| | |
| --- | --- |
| Type of Model | 3D Solid |
| Solving Method | Static & Dynamic;Explicit |
| Materials |  Steel ,Concrete |
| Provider | CAE Assistant Team |
Progressive collapse simulation of Four-storey structure
Customer project carried out by CAE Assistant team
The opposite analysis shows the effect of the explosive force adjacent to the classes for each class. Also, to investigate the progressive failure of the structure, the effect of removal of each column is investigated and the critical condition of the structure is obtained.
Keywords: Composite, laminate
| | |
| --- | --- |
| Type of Model | 3D Solid |
| Solving Method | Static & Dynamic;Explicit |
| Materials |  Steel ,Concrete |
| Provider | CAE Assistant Team |