To avoid convergence problems, add a slight slope in the perfect plastic region. You can add a perfect plastic region like in figure 1. But you may encounter a convergence issue because the plastic strain is increasing in this model while the stress remains at the same value. Therefore, add a slight slope to avoid this issue (see figure 2). Note that all values in figures are just for example and don't have to be true.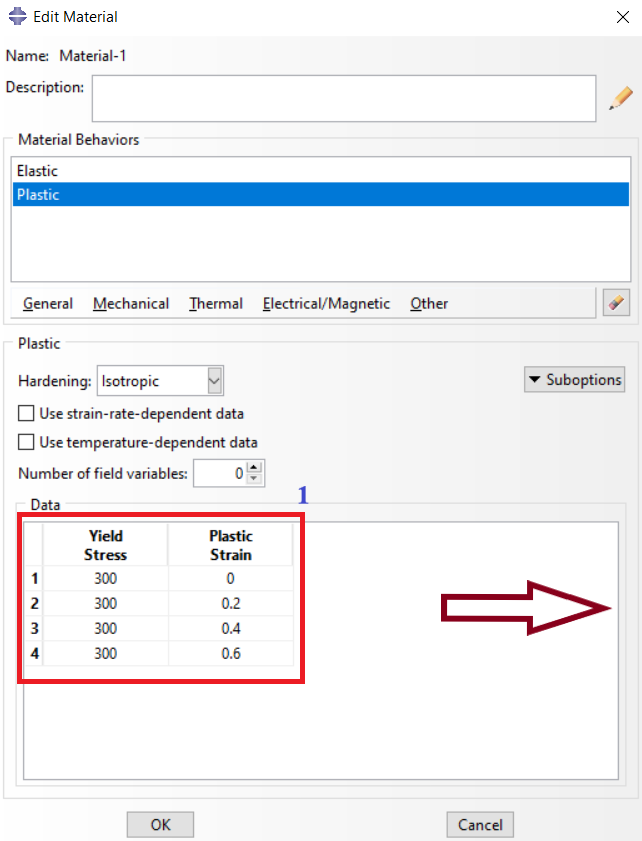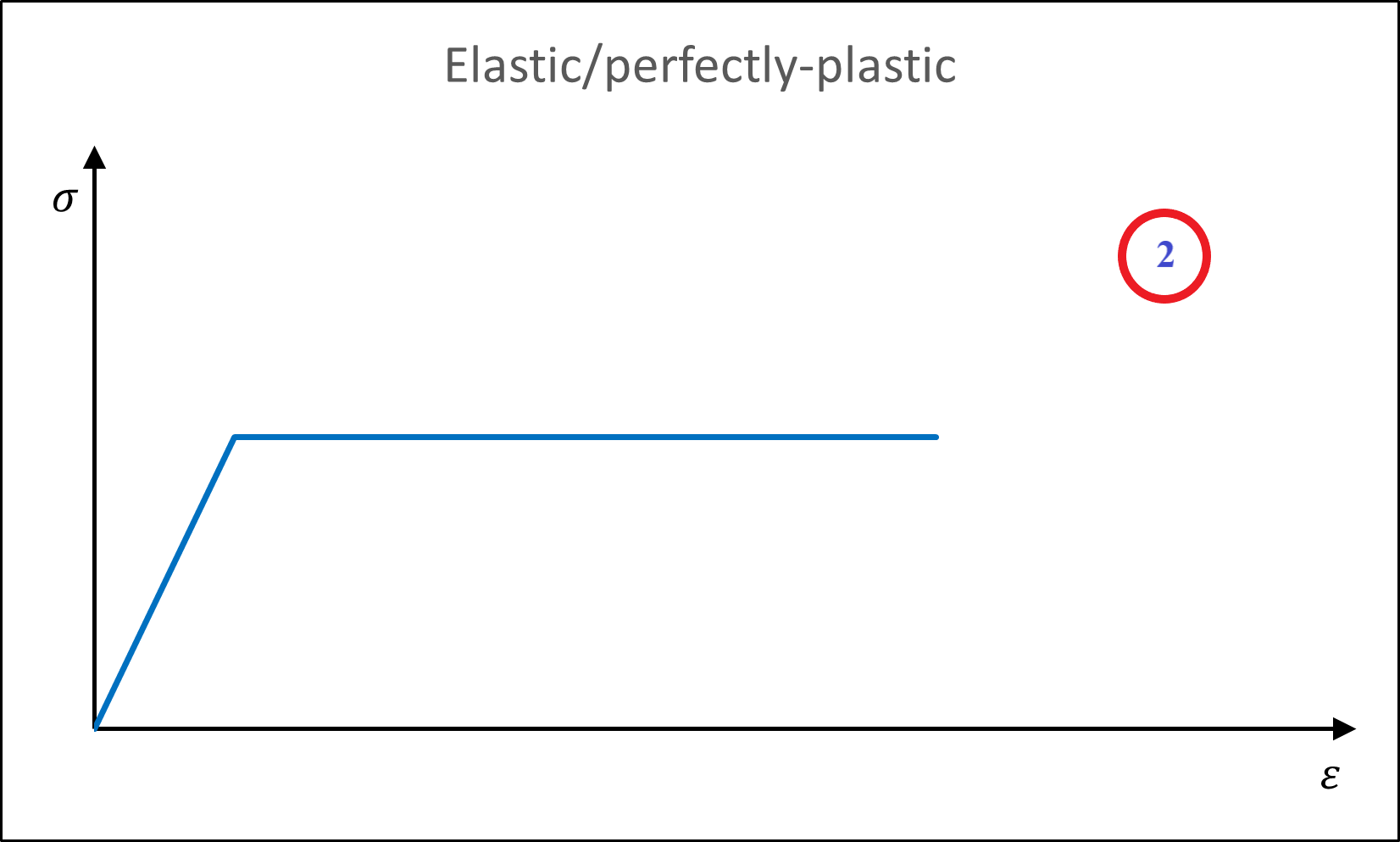 Figure 1: Perfect plastic region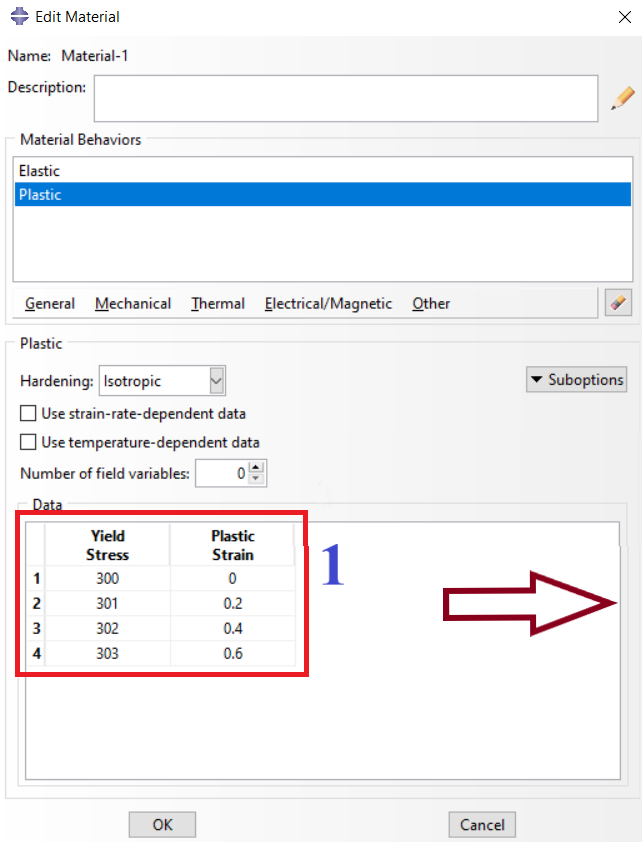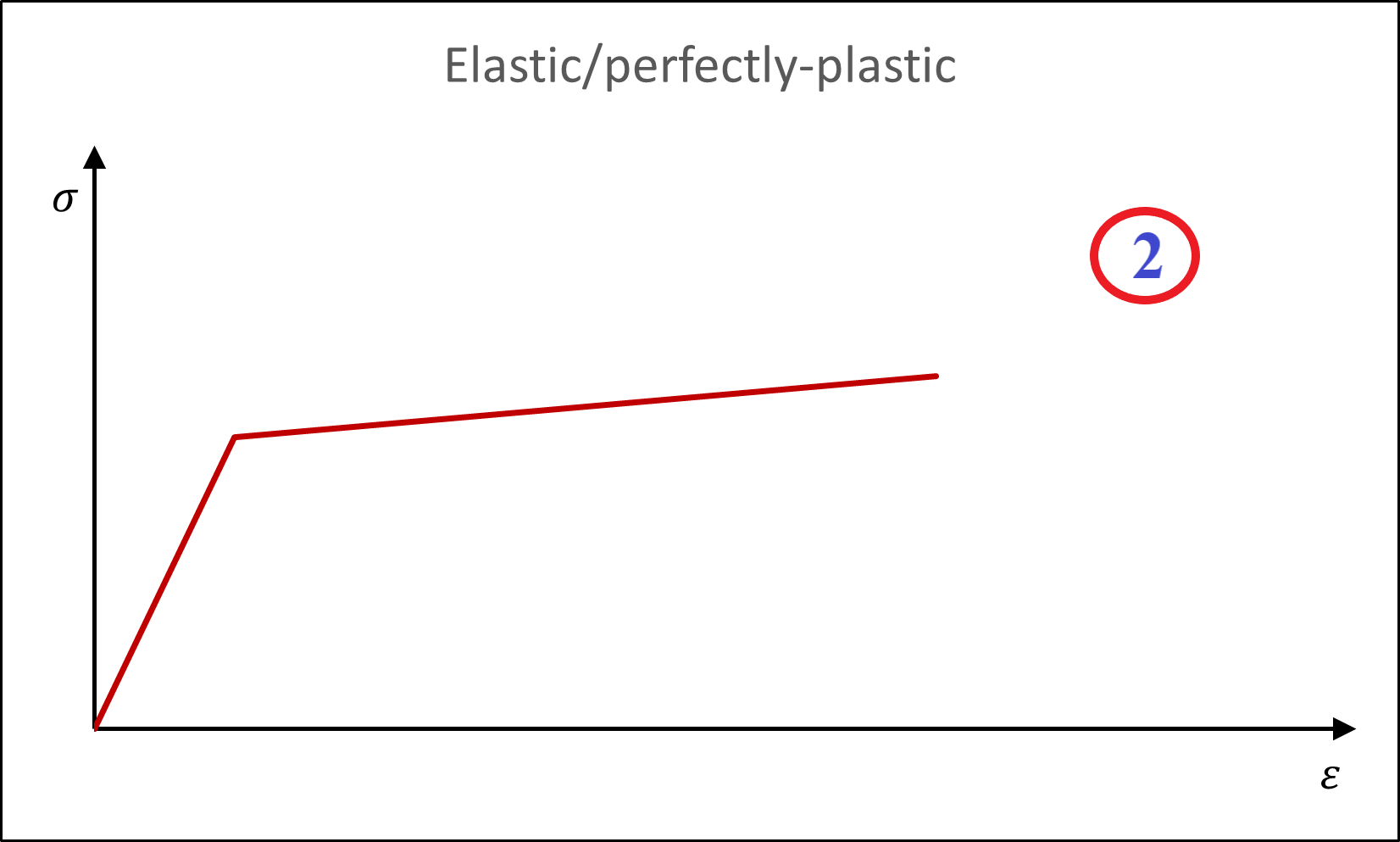 Figure 2: Perfect plastic region with slight slope
You must login to post comments
Your Answer
Please login first to submit.